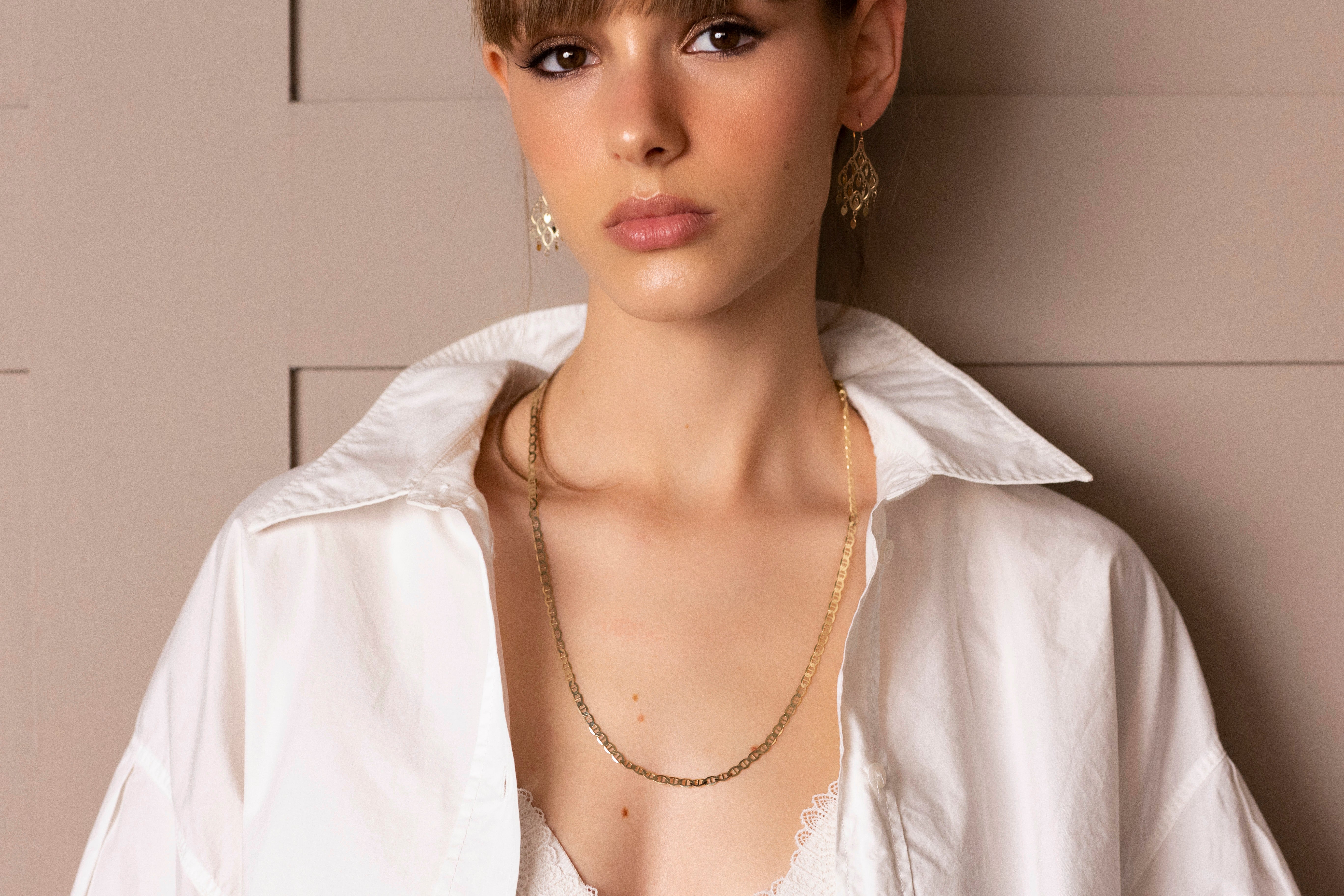 Need help?
Frequently Asked Questions
Orders
Domestic orders should be delivered within six business days. You can upgrade to priority or express shipping at checkout if you need your jewelry sooner.
Yes. You can select priority or express mail at checkout. Contact us if you wish to use Fedex or UPS.
To make a return, please notify us within 7 days of the delivery date. Returns must be completed within 30 days after the delivery date. You can view our return policy here to get started on making your return.
Yes. We offer free first class tracked shipping from NYC on all US orders. You have the possibility to upgrade to priority mail or express mail at checkout. 
Yes, we do ship internationally. However, we are unable to offer free international shipping. Customers are responsible for any customs and import taxes that may apply. Furthermore, we are not responsible for delays due to customs.
Yes. Orders must be returned before your exchanged item can be sent out. Please notify us within 7 days from the delivery date, and have the item returned to us within 30 days from the delivery date.
Jewelry Care
Yes. Real gold jewelry is tarnish free and water-resistant. 
Although real gold jewelry is resistant to tarnishing, storing your pieces in a jewelry box or soft cloth can help keep it clean and sparkling.
No, our real gold jewelry doesn't tarnish.
A cloth and water should be sufficient to clean your jewelry, but you can also use small amounts of dish soap or jewelry cleaner. 
Dainty and delicate jewelry such as herringbone and serpentine necklaces or bracelets should be removed. Lightweight bracelets should be removed as well.
About Us
All white gold pieces contain nickel as per US standards.
We sell only real gold jewelry. We do not sell gold-plated, gold filled jewelry, or stainless steel jewelry.
All our real gold jewelry is stamped with a karatage stamp to indicate the purity of the gold.
Sign up for our email list for 10% off your first order with us. The email list is also where you'll be notified about our seasonal sales and promotions.