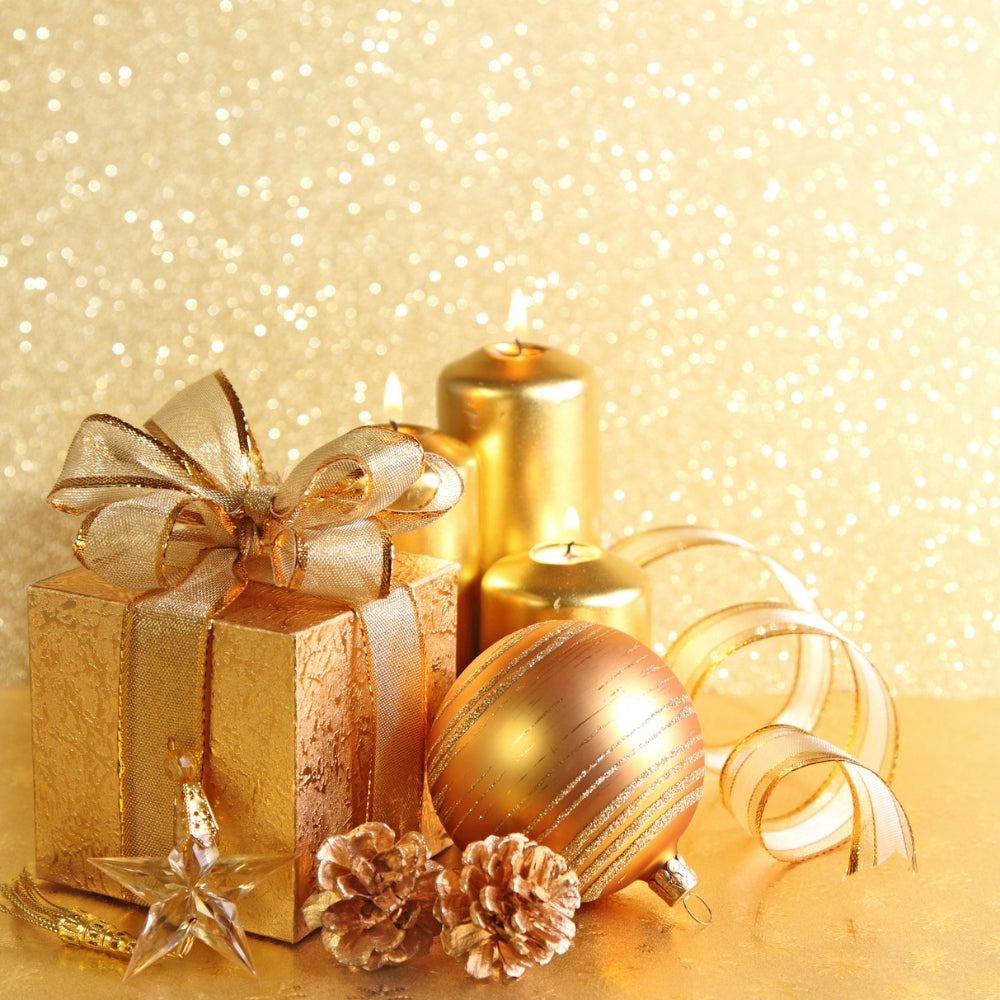 A Holiday Guide to 14k Gold Jewelry Gifts
The holiday season is just around the corner, and what better way to add a sprinkle of magic to your festivities than with the timeless allure of a 14k gold jewelry gift? Imagine the twinkle in your loved one's eyes as they unwrap a carefully chosen piece, the weight of the box in their hands promising something extraordinary.
Jewelry often symbolizes love, commitment, and the enduring nature of relationships. It is a tangible representation of special moments and milestones in one's life. Whether it's a piece that marks the first Christmas together, a Hanukkah celebration as a newlywed couple, or a New Year's gift symbolizing hope and new beginnings, jewelry encapsulates the sentiment of these joyous moments.
This holiday season, let the enchantment of 14k Gold be the magic in your gold jewelry gift, adding a touch of elegance and sparkle to your Hanukkah, Christmas, and New Year festivities because the joy is in the details, darling! Make this article your guide to the best jewelry holiday gift ideas in the coming holiday season.
Why 14k Gold Jewelry Shines Bright for the Holidays
Now, let's discuss why 14k gold jewelry shines bright for the coming holidays. When it comes to finding the perfect gold jewelry gift for the holiday festivities, you can't go wrong with this classic beauty. 
The versatility of 14k gold jewelry is what makes it an exceptional gift option for the holiday. Whether you're dressing up for a festive Christmas Eve party, lighting the menorah during Hanukkah, or counting down to the New Year's ball drop, 14k Gold seamlessly transitions from one celebration to the next.
And here's the real kicker for you – 14k Gold isn't just a gift; it's a statement. It's a statement of love, thoughtfulness, and recognizing the uniqueness of the person you're gifting it to. Whether it's a pendant, earrings, or a bracelet, each piece becomes a personal touch, a reflection of your connection and the joy of the holidays.
So, when searching for the perfect gold jewelry gift to make this holiday season unforgettable, think of 14k Gold. It's not just jewelry; it's an experience, a memory, and a timeless symbol that speaks volumes without saying a word. Trust me, darling, you can never go wrong with the allure of 14k Gold—it's the secret ingredient to turning celebrations into cherished moments.
Dazzling Selection: 14k Gold Jewelry Gift Ideas for Christmas
Choosing 14k gold jewelry as a Christmas gift is an ideal way to treat yourself or your loved ones to something special. The warm, radiant glow of 14k Gold embodies the festive spirit, making it a perfect accessory for holiday gatherings and celebrations. Whether embracing the joy of self-gifting or selecting a piece for a family member, 14k gold jewelry is a timeless investment that not only adds a touch of elegance to holiday outfits but also becomes a cherished keepsake, symbolizing the enduring love and warmth of the season. At Goldmania, we have curated the perfect 14k gold jewelry gift pieces for an unforgettable Christmas for you and your loved ones.
Let's begin the list with our perfectly charming Toggle Heart bracelet. It is a sweet addition to your everyday wardrobe this Christmas season. The engravable design says love without saying a word. This engravable Toggle Heart bracelet will make smiles happen, just what you need for a happy holiday.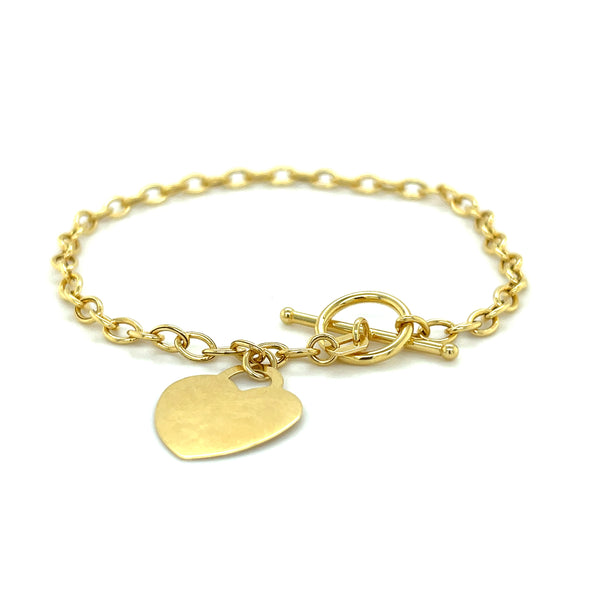 You may also want to wrap the magic of Christmas with our enchanting 14K yellow gold cute dainty dangling heart necklace, the perfect holiday gift. This exquisite piece, featuring a spring ring clasp for effortless elegance, captures the festive spirit with its radiant charm. The heart-shaped pendant is a symbolic reminder of the love shared during the season, making it an ideal accessory for holiday parties and family gatherings.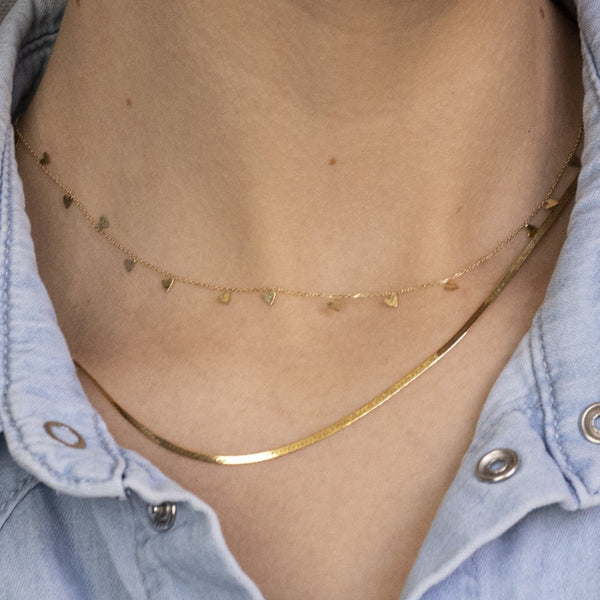 You could also rock the holiday season with our stunning 14K yellow gold thick Paperclip chain bracelet, which epitomizes elegance and versatility. The robust yet refined design, coupled with a secure lobster claw clasp, ensures a sophisticated touch to any festive ensemble. This timeless piece isn't just a bracelet; it's a statement, available not only in classic yellow Gold but also in chic hues of white and rose Gold- Perfect for Christmas gifting.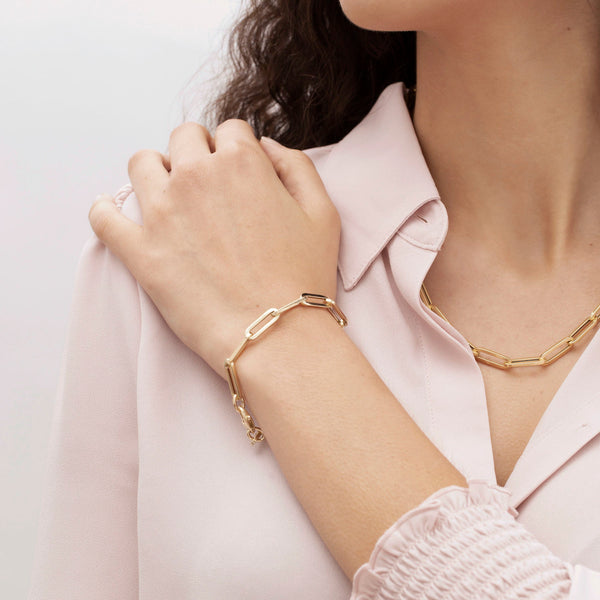 With these pieces, you could certainly add a touch of glamour to your celebrations because nothing says "Merry Christmas" like the gift of timeless style.
Sparkling Celebrations: 14k Gold Jewelry for Hanukkah
Our collection of Hanukkah gold jewelry gifts captures the essence of the holiday, offering pieces that symbolize not just elegance but also the enduring light and warmth shared during this special time. From timeless necklaces to intricately crafted bracelets, each piece reminds us of the rich traditions and the love that defines Hanukkah. Embrace the season's spirit by gifting a treasure that transcends time, a token of appreciation that sparkles as brightly as the Festival of Lights.
For this momentous festival, our exquisite 14k yellow gold thin Paperclip link chain necklace oozes elegance and style for the festivities of Hanukkah. This delicate yet captivating piece, featuring a secure lobster claw clasp, is the perfect accessory to complement the Festival of Lights. The thin, graceful links exude sophistication, making it a versatile addition to your holiday wardrobe.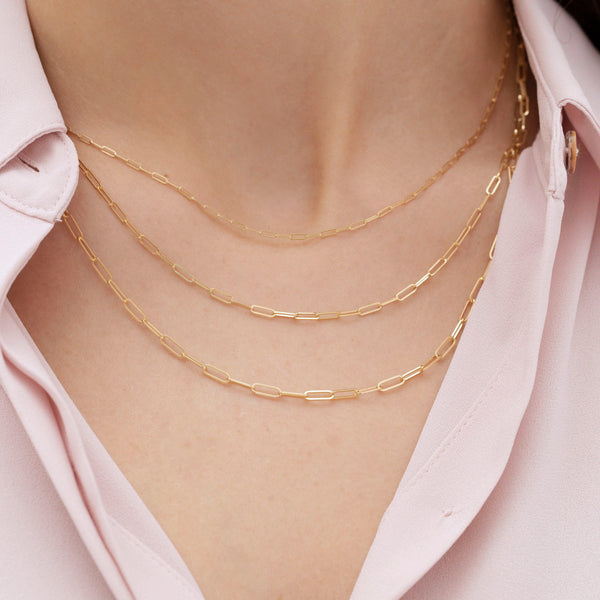 If you're into hoops, our sublime and sleek 14K Yellow Gold small chunky hoop earrings — 7mm of pure elegance will elevate your Hanukkah celebrations. Our hoops are crafted with meticulous attention to detail. Their chunky yet refined design strikes the ideal balance between bold and understated- Perfect for a historical event such as the Hanukkah festivities.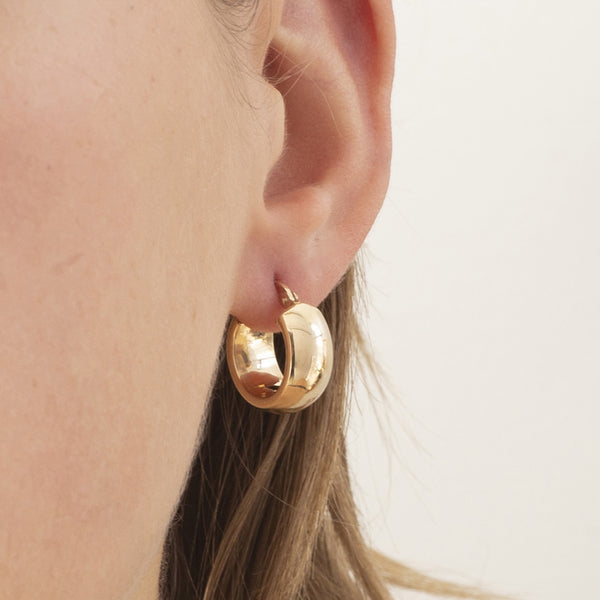 Elevate your experience further with the liquid gold elegance of our signature 14K Yellow Gold 4mm herringbone necklace. This mesmerizing piece flows like a river of warmth around your neck. Just in time for Hanukkah, this exquisite herringbone necklace is perfect for layering or wearing alone, symbolizing the seamless connection of tradition and style.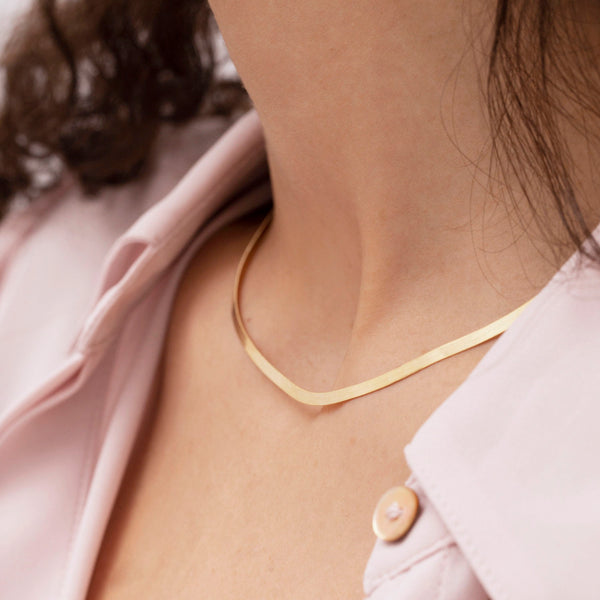 Your Hanukkah festivities will shine through with the curated 14k gold pieces mentioned above, transforming each moment into a radiant celebration of tradition and timeless elegance. Embrace the glow of the Festival of Lights with these exquisite treasures that will be cherished for generations to come.
New Beginnings: Ringing in the New Year with 14k Gold
As we usher in the promise of new beginnings in the coming New Year, embark on a journey of luxury and elegance with 14k gold jewelry pieces that will be perfect for your New Year jewelry resolutions. Our collection embodies the spirit of fresh starts and celebratory moments. Each meticulously crafted piece is not just jewelry; it symbolizes the resolutions, aspirations, and treasured moments that mark the dawn of a new chapter.
You can do that in effortless style and sophistication with our 14k yellow gold 4mm thick ball chain bracelet. This bracelet isn't just an accessory; it's a statement piece that symbolizes the strength and resilience needed for new beginnings. Whether embracing resolutions or celebrating accomplishments, let the timeless beauty of 14k Gold adorn your wrist, adding a touch of radiance to every moment.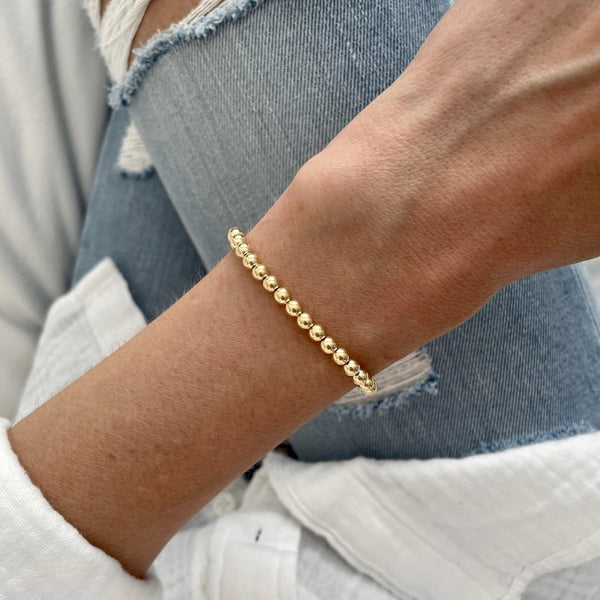 If you prefer the necklace form, we got you. With our 14k yellow gold 3mm ball necklace — a versatile and timeless accessory that effortlessly complements the spirit of fresh beginnings, you can celebrate the New Year in radiant style. The delicate 3mm balls form a refined chain, creating an understated yet captivating look. It is truly a piece that embodies the essence of new possibilities.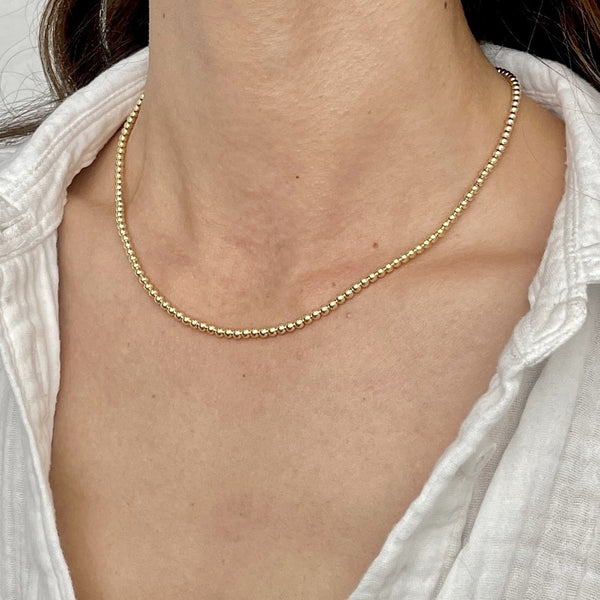 Your New Year gold jewelry gifts will also shine further with our 14K yellow gold 6mm Thick Miami Cuban chain bracelet, where classic elegance meets contemporary style. Always on trend, this wardrobe essential is unrivaled in its ability to set every look apart. Whether worn alone for a touch of sophistication or layered for a bolder statement, the versatility of this bracelet is unmatched.

As you embrace the possibilities of new beginnings, let these timeless pieces radiate with the joy and optimism that the New Year brings.
Gifting Yourself: The Joy of Self-Gifting with 14k Gold
This holiday season, channel some of that festive joy into treating yourself with the unparalleled luxury of 14k Gold. Indulge in the empowering act of self-gifting with our exquisite collection of gold jewelry. Elevate your spirits and style as you explore the timeless allure of 14k gold pieces that transcend trends and become cherished symbols of self-love. Picture the joy of unwrapping your chosen gold treasure, a delightful gold jewelry gift to yourself that captures the essence of empowerment and sophistication. There should not be limits to self-love. Embrace the magic of the seasons and treat yourself with the enduring beauty of 14k Gold—because you deserve to shine just as brightly as your festive decorations.
Family Traditions: Making Memories with Gold Jewelry Gifts
In the heart of family traditions lies the enchanting art of making memories with gold jewelry gifts. It's not just about the sparkle of precious metals; it's about weaving a legacy of love and cherished moments. Passing down a cherished gold necklace or a pair of elegant earrings during the holidays becomes a tradition, a tangible link between generations. These gold jewelry gifts carry the weight of shared laughter, milestones, and the enduring warmth of familial bonds. Whether it's a delicate bracelet or a timeless pendant, each piece is more than an accessory; it's a chapter in the family story. In the spirit of making lasting memories, consider these jewelry holiday gift ideas—golden treasures that sparkle with the joy of tradition, turning every occasion into a treasure trove of unforgettable moments.
In this memory-making family tradition, picture the joy of passing down our exquisite 14K yellow gold classic polished hoop earring set, a timeless addition to your heirloom collection. With these earrings, you are sure to invest in the tradition of a golden thread that weaves the story of your family's love.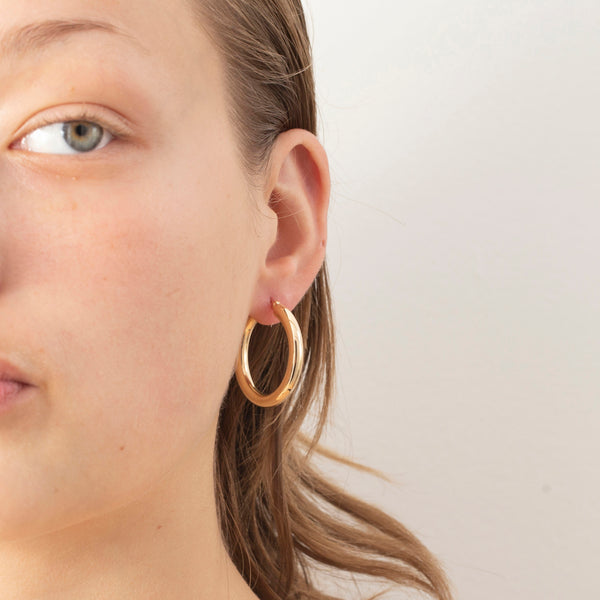 You can't go wrong with our exquisite 14k yellow gold semicircle C hoops with dangling pearls. Picture the timeless elegance of these hoops gracing the ears of generations to come, each pearl encapsulating the essence of shared celebrations and precious moments.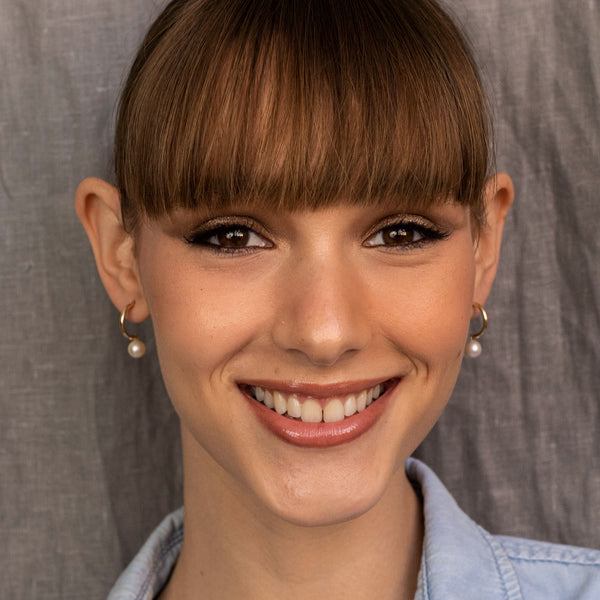 You could also indulge in the timeless allure of our 14K yellow gold white pearl lariat necklace, which seamlessly blends elegance with family traditions and heirloom-worthy charm. The delicate strand of pearls gracefully adorns the neckline, each lustrous gem capturing the essence of shared celebrations and cherished moments. Make every moment an heirloom with this pearl lariat, a graceful testament to the traditions that bind your family together.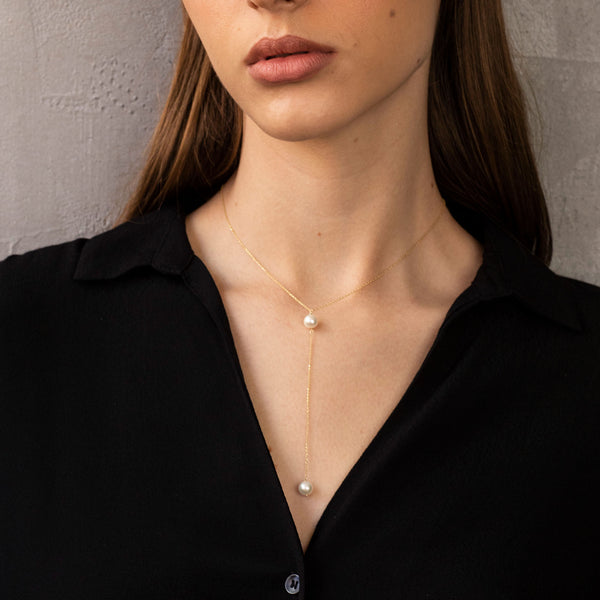 To complete these family holiday traditions with gold jewelry from our curation is the enchanting 14K yellow gold pearl station necklace, which embodies the timeless charm of heirlooms. The delicate pearls gracefully stationed along the golden chain, each one telling a story of shared moments and celebrations. Make every occasion an heirloom with this exquisite pearl station necklace. This graceful touch weaves your family story with elegance and charm. 
Conclusion
As you prepare for the coming holidays, immerse yourself in the enchanting allure of 14k gold jewelry, as each piece embodies timeless elegance and the spirit of cherished traditions. Our curated collection is a radiant trove of memorable holiday gifting, providing the perfect opportunity to elevate your festive moments with enduring charm and heartfelt sentiments. Explore the magic of Gold, create lasting memories, and make this holiday special through the curated collection above. May your holidays be golden here at Goldmania!